Los Vatos Locos
From Luchawiki
Jump to navigation
Jump to search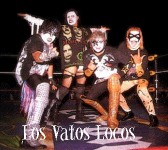 Los Vatos Locos were created in 1998 by the AAA promotion. The original group consisted of:

They were officially alligned with Sangre Chicana and helped him in his battle with Cibernetico and his Vipers. In early 2000, Charly Manson had a change of heart and decided to leave Los Vatos Locos and join a new group named The Black Family. He was replaced by Espiritu. The 2nd version of the group was arguably the most dominant as they won multiple National Atomicos Titles. In late 2001, Antonio Pena decided to re-form Los Exoticos and needed May Flowers for the role so he was replaced by Silver Cat. Around the same time, Nygma announced his short-lived "retirement" from wrestling and was replaced for one night by Super Kiss. In typical Antonio Pena fashion, that went nowhere and Nygma was back teaming with his fellow Vatos the following month. During an LLL TV Taping in Toluca on November 20, 2003 Nygma wasn't available and the promotion promised a surprise wrestler and new Vato Loco would debut. The wrestler ended up being someone named Slam who disappeared as quickly as he appeared.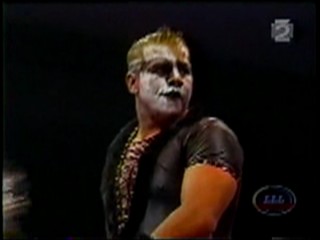 The final change to the original Vatos Locos stable occured in November 2005 when Cibernetico formed La Secta and asked Espiritu to join. After consulting with his fellow Vatos, Espiritu was granted his release and joined La Secta. However he remains on good terms with his old stable and has come to their defense a few times even though Los Vatos and La Secta are rivals.
The current Vatos Locos stable consists of:

Gallery