Tierra Caliente Heavyweight Championship
From Luchawiki
Jump to navigation
Jump to search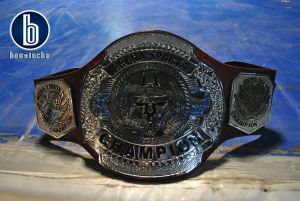 The Tierra Caliente Heavyweight Championship is a professional wrestling title promoted by Tierra Caliente Promotions, a Baja California Promotion based in Mexicali.
Current Champion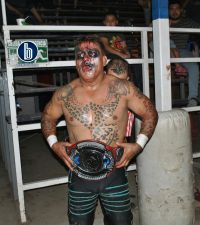 Humilde is the current champion. He won the championship on September 12, 2021 defeating Drakma, Rey Tortura, Genio del Aire, Voltron in Arena Nacionalista.

History of Championship
This title was introduced by the then known Spartan Promotions as Spartan Heavyweight Championship. The inaugural champion was defined in a match between the finalists of a tournament, Gladiador and Oziel. As a result Oziel became the first champion. Once the promotion renamed as Tierra Caliente Promotions, all its titles were renamed as well.

Champions Listing
Gallery of Champions