Lucha Xtreme
From Luchawiki
Jump to navigation
Jump to search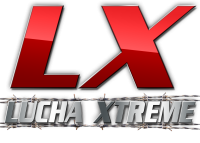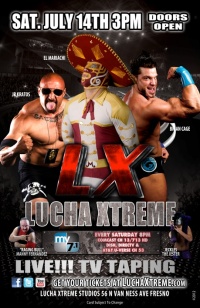 Lucha Xtreme Wrestling Entertainment was formed in 2007 in central California. The promotion is a fusion of lucha libre and the American style of professional wrestling. Some of the notable names that have appeared in Lucha Xtreme Wrestling Entertainment include Chavo Guerrero Jr., Homicide, Val Venis, and the "Raging Bull" Manny Fernandez. There is now an ongoing tournament to crown the first Lucha Xtreme World Champion, and the first Lucha Xtreme U.S. Champion, El Mariachi, captured the title earlier this year.
Lucha Xtreme Wrestling Entertainment's weekly one-hour syndicated TV program Lucha Xtreme launched in April 2012. It can be seen on KAIL TV in central California, and past episodes can be viewed on http://www.LuchaXtreme.com. More information can be found on http://www.Facebook.com/LuchaXtreme and on Twitter @LuchaXtreme.
Their roster includes:
and more.
Sources
Home Page: http://www.LuchaXtreme.com
Facebook Profile: http://www.Facebook.com/LuchaXtreme