Arena Sparta
From Luchawiki
Jump to navigation
Jump to search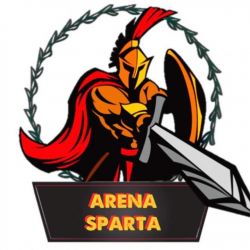 Arena Sparta is a Lucha Libre venue founded by Arturo Verdugo, Joan Lara, Jaime García, and Mario Juárez.

History
The arena came up as a recreational place for practicing sports such as wrestling, boxing, MMA, also music and performing arts in Mexicali. The objetive of Arena Sparta is to bring a different recreational and cultural center in Mexicali. The inaugural lucha libre event was on December 19, 2020.
Currently, this arena presents lucha libre events on each Saturday 21:30 PT and are transmitted by its official Facebook and via Canal 66.
Arena Sparta offers a pro wrestling style which combines the Mexican lucha libre style with the American presenting talent from the state of California, Nevada, Mexicali, Tijuana, Rosarito, Ensenada, and the state of Sonora. Also presents a combination of the old school and new.
Originally, Arena Sparta was an independent lucha libre promotion which held events in its own arena, but since mid 2021, Arena Sparta separated and renamed Spartan Promotions which is no longer related with the arena. The venue is used by different lucha libre promotions.
Address
Calle del Hospital #668 and Avenida de la Patria in Centro Cívico y Comercial, Mexicali, Baja California.
Social networks
Gallery
Logo Gallery