Powerbomb
From Luchawiki
Jump to navigation
Jump to search
Known in Spanish as a Desnucadora
Sitout Powerbomb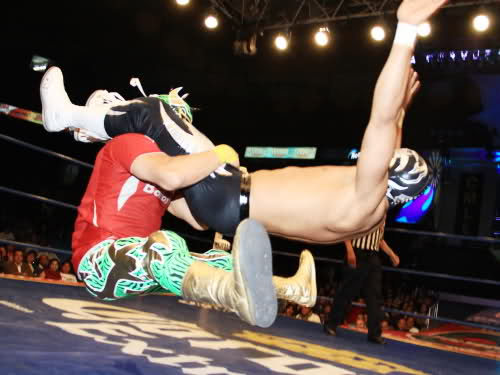 A Powerbomb done by falling into a seated position.
Liger Bomb
A Liger Bomb is a Sitout Powerbomb falling back putting more impact on the opponent's head and neck sometimes preceded by running known as a running Liger Bomb. Created by Jushin Liger.
Samurai Bomb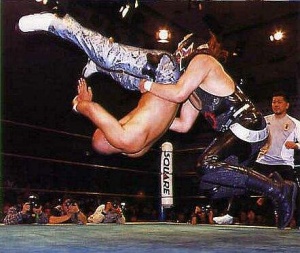 El Samurai's version of the Powerbomb.

Superbomb
A top rope Powerbomb is sometimes called a Superbomb.