AIWA World Heavyweight Championship
From Luchawiki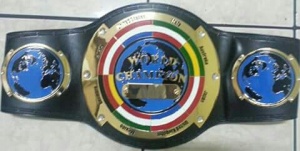 Current Champions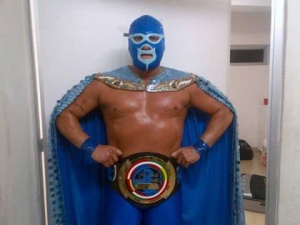 Anibal Jr. is the current Champion.
History of Championship
Championship represents AIWA out of Mexico, Central and South America. All wrestlers in the Heavyweight class are eligible for the championship.
In order to definde the first champion there was a tournament in Guatemala with several wreslters representing Mexico, El Salvador, Peru and the United States. Huracan Ramírez and Hacha Diabólica reached the finals. Hacha Diabólica won and became the first champion.
Anibal Jr. was the second champion by defeating Hacha Diabólica in Mexico.

Champions Listing
Gallery of Champions